Canton Plumbers Serving Canton Homes
Call for Reliable Plumbing Services: 770-428-2291
Dupree Plumbing has the best warranty & labor guarantee in town!
When you have a plumbing emergency, you want to hire a highly skilled, experienced, and reliable plumber. Whether for a plumbing repair, replacement, or installation, you can count on Dupree Plumbing. We are proud to be the kitchen and bathroom plumbing contractor of choice for homeowners throughout the Canton, GA, area.
Our plumbing services include:
Contact Dupree Plumbing at 770-428-2291 to learn more about our plumbing services.
---
---
Plumbing Installations, Replacements & Repairs
Whether you have a new home or are in the middle of a remodel, our certified plumbers are experts at installing new plumbing systems and replacing old ones. We also provide quick and reliable plumbing repairs, no matter when a plumbing emergency strikes.
Repiping Services
Need new pipes? Our plumbers are equipped and ready to repipe your home so you can rest assured you have reliable pipes and plumbing. If you're not sure if you need repiping, one of our plumbers can assess your pipes and help you determine the best route for your plumbing.
Garbage Disposal Services
We rely on our garbage disposals a lot throughout the day, so if yours suddenly stops working, it can seem like an emergency. Whether you need a new garbage disposal installed or repairs on your current one, you can count on Dupree Plumbing to provide you with a working garbage disposal in no time.
Sump Pump and Ejector Pump Services
When your sump or ejector pumps need attention, our team will answer the call to ensure your pump is in tiptop shape. We provide fast and effective repairs and can also install or replace a new sump or ejector pump for you if needed.
Fixture Installation Service
When it's time to update your home's plumbing fixtures, don't make it a DIY project. Turn to us for expert fixture installations. From sinks and toilets to faucets and showerheads, we do it all!
Water Heater Services
A lack of hot water is any homeowner's nightmare. We understand the urgency of a broken water heater, so our team will be out quickly to address any water heater emergency you have. Whether you need a new water heater installed or need your current water heater repaired, turn to Dupree Plumbing. We have experience servicing a variety of different types of water heaters.
You should call us for a water heater service if: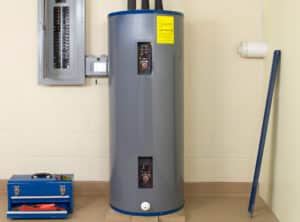 Your water heater has reached the end of its life span.
Your water heater has broken down.
Your water heater is leaking.
You don't have hot water.
Your water smells or is discolored.
Your water heater hasn't been flushed in a year or more.
Drain and Sewer Services
Having properly functioning drains and sewers is essential for smooth plumbing. If your drains are clogged, it can bring your plumbing to a standstill. And if your sewer is clogged, everything can get backed up.
Luckily, you can count on Dupree Plumbing to handle all of your drain and sewer needs. Whether you need a quick cleaning or unclogging of your drains or a sewer repair, we'll make sure your plumbing continues to run smoothly.
Choose Dupree Plumbing for Professional and Reliable Service in Canton, GA
For over 60 years, our team of certified plumbers has worked hard to ensure that homeowners in Canton, GA, have reliable plumbing. Over the past six decades, we have built up a significant level of institutional knowledge related to the most common plumbing issues and the best solutions for our customers.
Whatever your plumbing emergency, Dupree Plumbing has you covered. When you hire our team, we guarantee you will be pleased with our commitment to superior service and reputation for dependable, reliable repairs.
Contact Dupree Plumbing at 770-428-2291 to schedule plumbing service or learn more about why our customers in Canton choose us for all their plumbing needs.

Testimonials
Robert B. arrived on time, diagnosed the problem and got the problem fixed promptly. Dupree Plumbing always comes through for us - fast and efficient service.
-Joyce B.
Learn More